No one wants to think about what would happen if they contracted a critical illness like cancer or had a major heart attack. However, critical illnesses affect millions of people every day. Take several steps today as you prepare financially for a critical illness.
What are Critical Illnesses?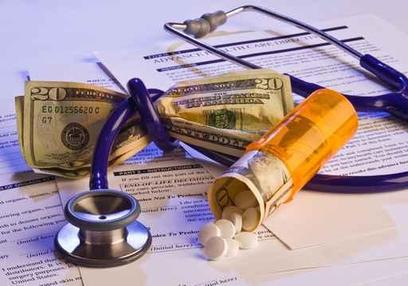 A short list of critical illnesses includes:
Kidney failure
Organ transplant (heart, kidney, liver, lung, pancreas)
Brain tumor that requires surgery
Multiple Sclerosis
Severe burns
Blindness
Paralysis of two or more limbs
Dismemberment of two or more limbs
Stroke
Heart attack
Heart surgery
Cancer
Understand the Financial Risks
A critical illness could cost you thousands of dollars in out-of-pocket expenses. How will you pay for co-pays, childcare or loss of income? One study found that loss of income alone can exceed $50,000. These expenses could quickly wipe out your savings or tempt you to go into debt or borrow from your retirement plan. You need a feasible plan.
Access Your Cash Value Life Insurance Benefit
While life insurance doesn't keep you healthy, a cash value policy can provide you with a little income when you become critically ill. Discuss the details with your insurance broker.
Boost Savings
A flexible spending or health savings account through your employer automatically saves money from every paycheck into a designated account. Those funds can cover non-reimbursed medical costs like deductibles, copays and medication.
You'll also want to start an emergency fund. It pays for everyday expenses like transportation to the doctor's office or child care.
Add Coverage to Your Mortgage Insurance
If you already have mortgage insurance, consider adding critical illness coverage to it. The extra protection can help you pay for expenses in the future.
Buy Critical Illness Insurance
This important coverage can pay for needed medical treatments. Ask your employer if it's an option in your employee benefits package or purchase a policy from an independent agent.
Preparing for a critical illness should be a priority today. You can start saving in several ways. Which step will you take first?